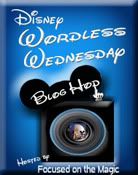 It's something we've been seeking to attain (among all three of us) for quite some time now. Amy was the first to accomplish the miraculous feat before we even met her - but we're going to count it anyways. Mark was the second on a chilly winter evening some months ago, leaving only Chad waiting for his moment to seize power and glory (insert insane laughter here). But it's finally happened! After literally years of watching scores slowly creep up, all three of our writers have finally attained the pinnacle and crossed the 1,000,000 point threshold and attained Level 7, "Galactic Hero" status, on
Buzz Lightyear Astro Blasters.
Take that Zurg. Next stop, 1.5 million!
---