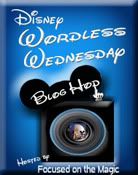 We suppose the title for today's post is a bit of a misnomer, since the pictures we've chosen to exhibit aren't actually
of
the
Mark Twain Riverboat
at Disneyland, but rather pictures we took
from
the Riverboat. We've been riding the boat a lot more frequently on recent trips out, and there's tons of great photos to be had all over the
Rivers of America
. These are some of our favorites from this past weekend. Enjoy!
Look! It's a great big ole piece of petrified wood!
Mike Fink's Gullywhumper from "The Legends of Davy Crockett"
He IS the King of the River...
No idea who these dudes were looking for, but Mark hid upstairs as we went by
Gone fishin'...
Dam it! *drum roll*
We sincerely hope these guys can't jump 20 feet like their Bengal cousins
How many attractions can we get in one picture?!