Last week's picture of Mark napping on Amy's spot outside of
Off the Page
in the
Hollywood Pictures Backlot
proved pretty popular (we got several comments on it), so we decided to bring it back for another round! It got us to wondering if we had any other pictures in our files of Days In The Park napping around The Resort, and what do you know, we did! Enjoy!
Mark's back for another week of napping on Dumbo...
...but there's nothing like the original. Look at Amy go!
It's no Dumbo, but Minnie's bed has a subtle uncomfortableness perfect for Chad
And nothing beats a nap after a long, hard day in The Park when you're a Days In The Park kid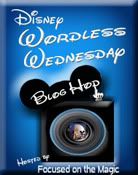 We're blog hopping along with "Focused On The Magic" and "The InfoMouse Blog" today and their Wordless Wednesday Blog Hops. Come on by, link up, follow lots of other blogs and be followed back. It's all great fun, with loads of great pictures. Check it out and let them know we sent you!