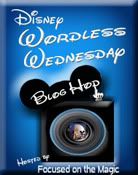 We're hopping alongside "
Focused On The Magic
" as is our new Wednesday tradition today. Be sure and stop by to check out all the other blogs that are present to find some more great Park photos for your perusing amusement.
Consider us absolutely astounded that people continue to enjoy our napping photos! But each and every week, we throw another one down and each and every week people continue to get a kick out of our antics. I guess people can truly appreciate a good goof, so we're going to continue to do them for as long as you guys like! Scary thing is, none of these are new; we've been doing these for years. This week's was taken on
California Screamin'
in
Paradise Pier
at Disney California Adventure. Get your nap on!
No idea what the two in front are doing, but they missing prime nap time